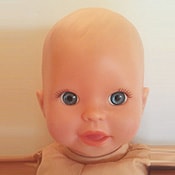 Food Editor
Rose works out 3 hours a night to maintain her weight.
Rose Booker was born in New Orleans to a family of foodies. Her mamma served hot cocoa in fine china, on a lace doily with a silver spoon creating Booker's love of presentation.  At 12 weeks old she was determining her food choices by smiling or crying loudly depending upon what was placed before her at meals.
∇
A natural food prodigy, she studied at Le Cordon Bleu in France. Upon returning home she was hired to write for both Baby Gourmet and Bon Apetit Baby magazines. On the way to California for a tasting, she drive through Phoenix and fell in love with the desert. Her move to Arizona created the culinary column ' Desert or Dessert' which she has been penning for the past 12 weeks.
∇
Bon Appetit and Gourmet.
Bon Appetit and Gourmet.
Look for her 'tasty or tasteless' reviews on For Cryin' Out Loud Baby News (FCOL-BN TV).