Description

LIMITED EDITION: Only 100 left
Sweetles® Comic Book issue 1
Hartman-Barbera presents:
Sweetles 'Creates A TV Show'
and makes a new web series!
First issue (#1) published by Sweetles Press.
A Sweetles® Comic Book based on the comic strip character Sweetles®.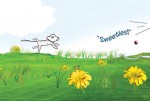 Today, like dozens of other days, Sweetles, a charming dog with a huge heart, is going to the park for fun and playtime. But this day won't turn out to be like any other day of the past four years.
Today Sweetles meets a new kid at the park. The MEANY!

Unlike all of the other kids, he won't play with anyone. He yells and screams and fights. He even makes one of the other kids cry. He's just plain mean.
Sweetles has to figure out how to change the MEANY and bring peace and harmony back to the park. Will his love of reading and naps help him?  Will his Greek chorus of quail assist him? Find out in this comic tale of canine love, toddler meanness and the power of the internet.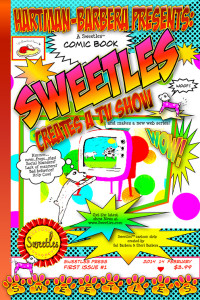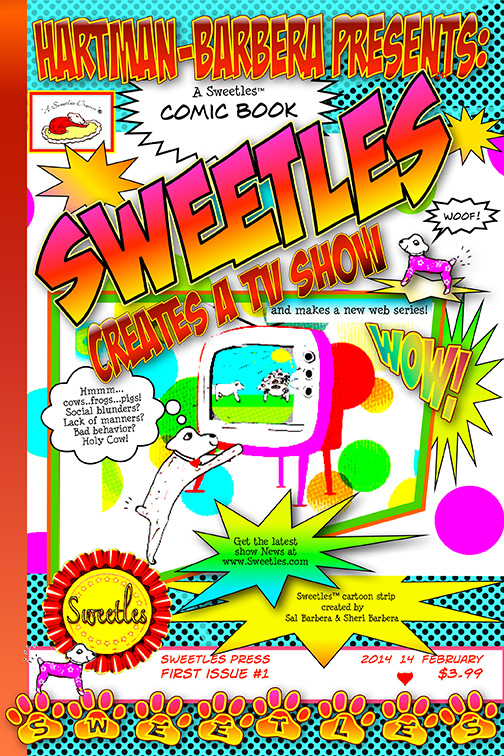 This is the first issue in the Sweetles® comic book series.
Start your Sweetles® Comic Book collection today!