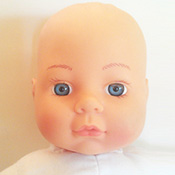 Fashion | Lifestyle Reporter
Lucky, and his sister Darling Valentine, are known for spotting and tweeting trends from every show, opening, party, event, gala, or social occasion they attend. Although these twin baby dolls are obsessed with fashion, they also love, live and breathe the arts, music, architecture and design.
Look for these babies to give you their heartfelt lowdown on life's style.