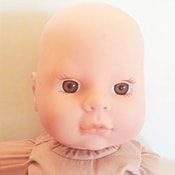 Fashion / Lifestyle Reporter
Twin babies, Darling and Lucky Valentine, are little dolls that love fashion, the arts and the hip.  They spot trends at art openings, theatrical parties, seasonal events, galas, fashion shows and any other social occasion.
Where there are drinks, stylish clothes, statement jewelry and great shoes they're sure to be be found doing an impromptu interview or report.
BTW, we've heard rumors that the twins frequently hit the bottle…