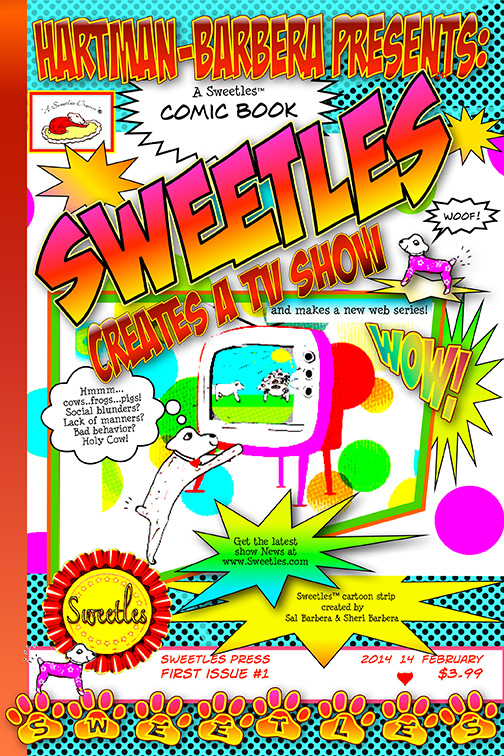 Sweetles realizes the shows on tv might not be teaching kids very good things.
Hmmm…cows…frogs…pigs!
Social Blunders? Lack of Manners? Bad behavior?
Holy Cow! Sweetles needs to figure out how to fix this.
Sweetles creates a TV show and plans to put it on YouTube.
(He learns that's called a web series).
Save