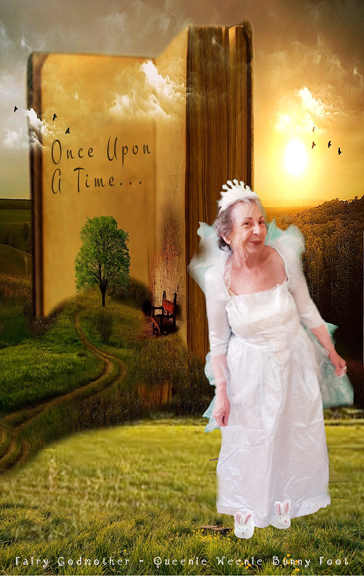 "Piggly Wiggly Boof!"
Queenie wearing shades of blue,
granting wishes two by two.
Sweetles sits upon her throne,
seeking treats (such as a bone).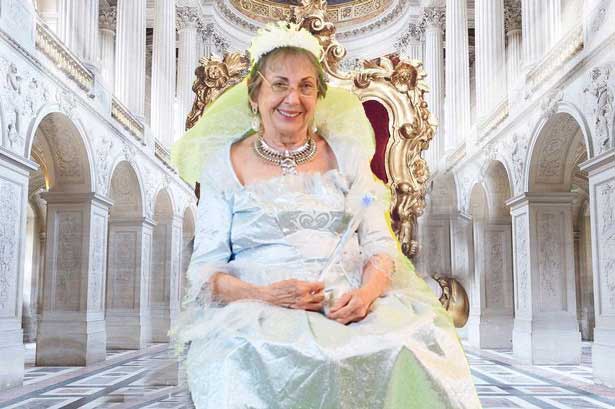 Queenie looks indulgently,
pats his head (and swats a flea).
"Here my dear, a treat for you",
Sweetles hides it in her shoe.
Off he goes to find a ball,
Queenie dances down the hall.
Out the door and poof! she's gone,
Sweetles sweetly sings this song:
"Queenie Weenie Bunny Foot,
granting wishes, giving loot,
saying "Piggly Wiggly Boof!",
(sometimes blowing off a roof).
"I'm her dog and that makes me,
a fairy goddog as you'll see.
I grant wishes one by one,
always having lots of fun!
Join me now, we'll play today!"
And off he went… or so they say.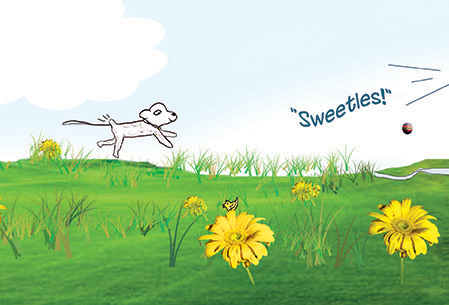 ©Sheri H. Barbera. All Rights Reserved
Save
Save
Save
Save
Save
Save
Save
Save
Save